The art of food presentation is almost as important as the food preparation itself. Creativity can shine through, but it must work harmoniously with the dish and flavours. OTTIMMO has mastered this skill and will share its trade secrets with talented students who seek the knowledge and have the willingness to excel in this ever-evolving industry.
The technique of garnishing and plating: pairing the flavours and ingredients into perfect plates. The visual appeal will impress and tantalise the imagination of the diner, making it Instagram-worthy to showcase your talent and skill, not to mention bring customers to your restaurant.
Let's start with some basic techniques and ideas that will give you some inspiration and motivation on how to make a beautiful plate that will convince your guest it tastes superb before it even touches their lips.
1. Food Presentation: The Smear
The first style to review is the smear. Using a filled squeeze bottle of your delicious sauce, make a circular portion on the plate, then take a spoon, starting in the middle of the puddle and pushing it out to make a tail-like imprint. Voila, not that hard for a beginner.
2. Food Presentation: The Swirl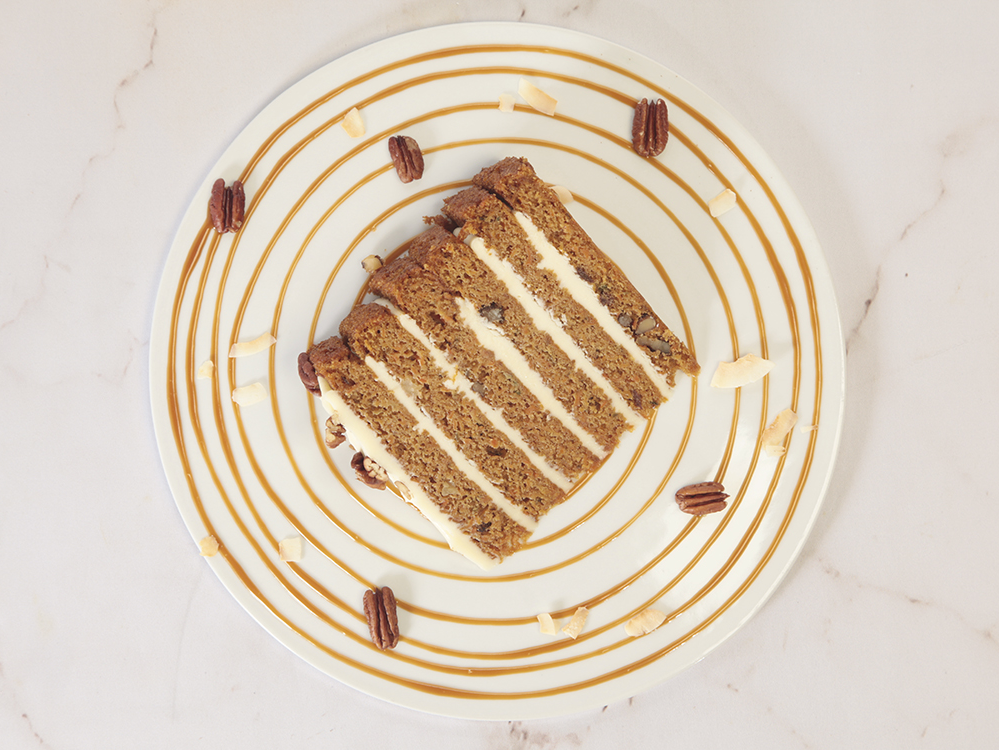 The second style, which requires a little more finesse, is the swirl. To achieve this effect, you will need to use a Lazy Susan or a cake spinner. With your plate spinning, use the squeeze bottle and pour out a line to create your design. Multiple sauces can be used in layers for intermediate difficulty and skill.
3. Food Presentation: The Stencil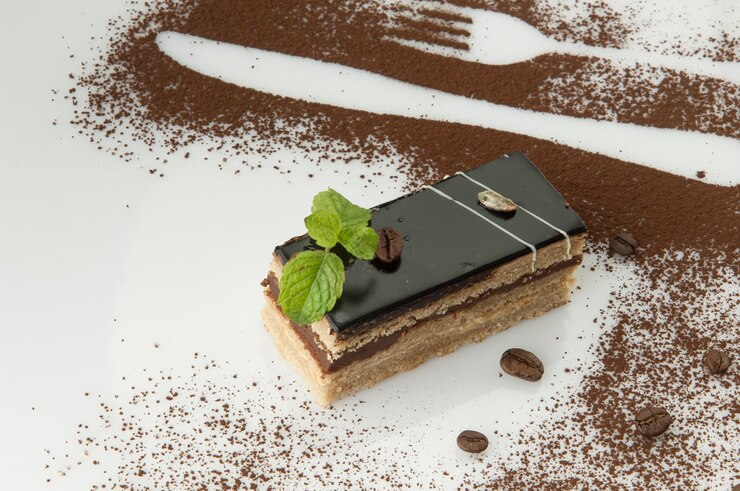 The following technique uses spices powder for the stencil. You will need a fresh wall stencil and a powdered spice such as paprika, cinnamon, or cocoa. Place the stencil in the chosen space and sprinkle the powder. This is best used on a flat no-lip plate or platter in the unused area. It is a beautiful, simple design, guaranteed to impress.
4. Food Presentation: Graining
Now let's try looking at a style that requires more of an expert touch, we call this graining. The tools needed are a food-safe paintbrush, a flat serving dish, dulce de leche, and chocolate sauce. Squeeze both sauces onto the dish, interchanging between colours, then use the paintbrush and pull down to create a wood grain effect in the sauce. For additional detail, use a graining comb, capture the imagination of the diner and leave a lasting impression for the final dessert course.
Learn from The Expert
Chef Gordon Ramsay has dazzled the culinary world for decades. Let's review one of his dishes at his famous London Maze Grill Restaurant. It's called Sashimi on Ice, he uses 3 cuts of fish: 7 ounces each of sushi-grade tuna loin, butter fish fillet, and salmon fillet. Trim each piece into a perfect rectangle approximately 60 mm wide. Set a bamboo mat over a bowl of crushed ice. Add lemon and lime slices and shiso. Position the fish on the mat and garnish with the kiku flower. What an absolutely visually stunning presentation that will make your mouth water.
These are just some examples of the importance of food presentation and garnishing techniques used by world-class chefs. The OTTIMMO culinary academy will refine your skills through theory and hands-on training to enable the student to create their own masterpiece. No matter what your background, the main ingredients for cooking are passion and love of food. Come and join us today at OTTIMMO MasterGourmet Academy to upgrade your cooking proficiency.