OTTIMMO – On Monday (10/2), OTTIMMO International welcomed a special guest, students of Politeknik Jember. As many as 98 students from the Food Technology study program made observations on food and beverage at the OTTIMMO campus.
At the campus in the Citraland area, Surabaya, they had the opportunity to see firsthand culinary arts kitchen, baking pastry arts kitchen, as well as Le Galeria café. In culinary arts kitchen, Politeknik Jember students can watch cooking demonstrations by Chef Arya Sunjaya related to processing Basmati Rice and pinach Pesto.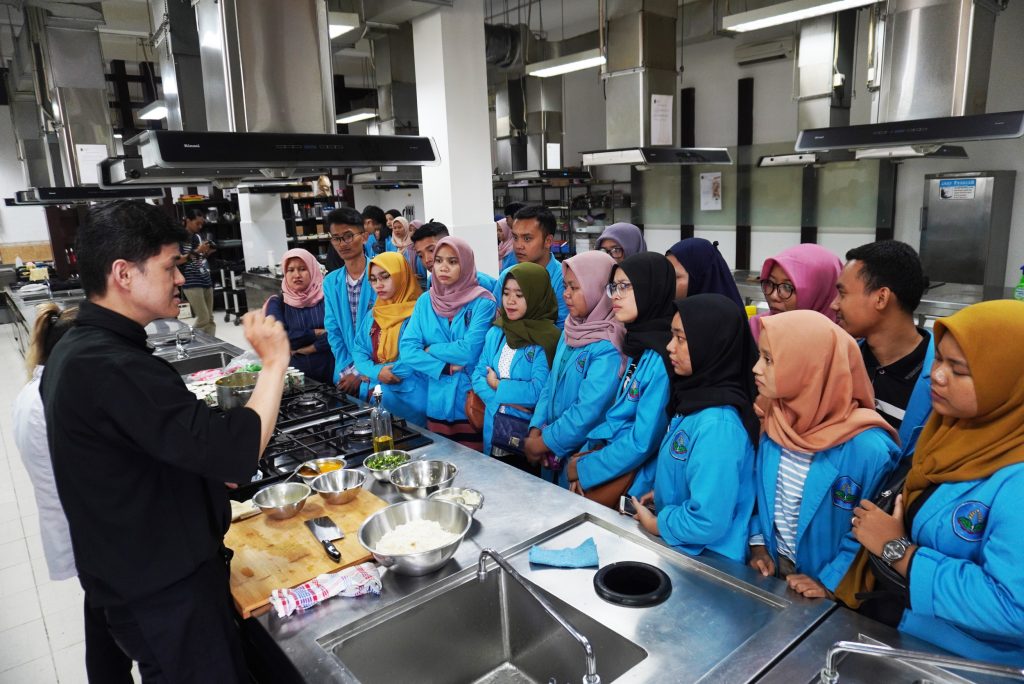 While in the baking pastry arts kitchen, they witnessed how OTTIMMO students made Croissants. On the second floor kitchen, also provided examples of pastry products that can be enjoyed by visiting students.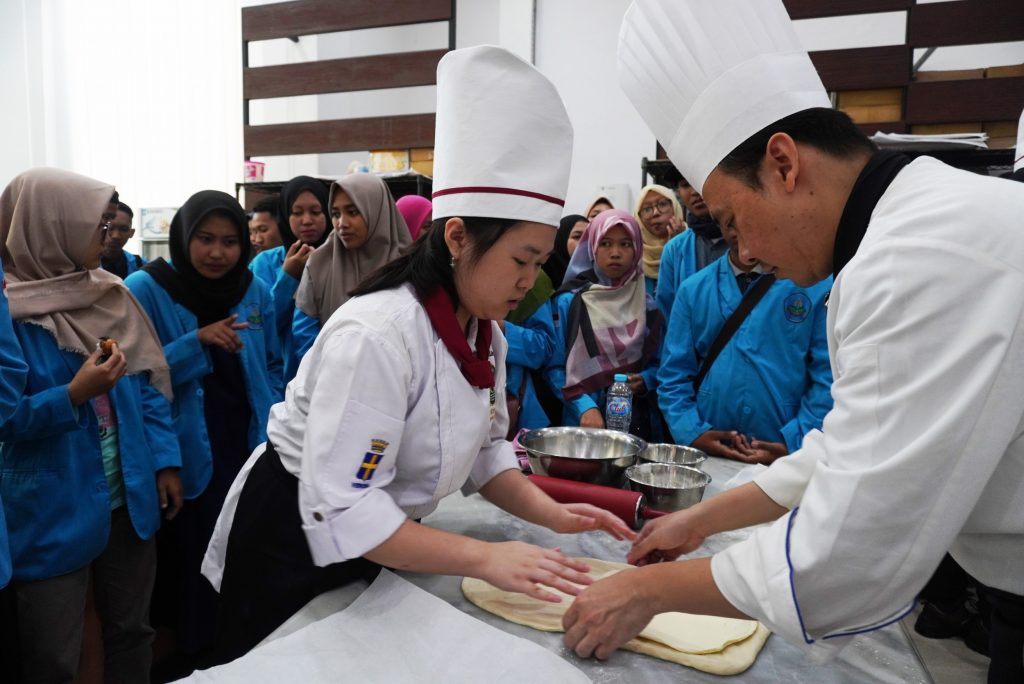 While at the Le Galeria café, OTTIMMO baristas showed how to be creative in making coffee, cappuccino, and other beverage products. Guests are free to ask all matters relating to food and beverage products, even everything about the OTTIMMO campus.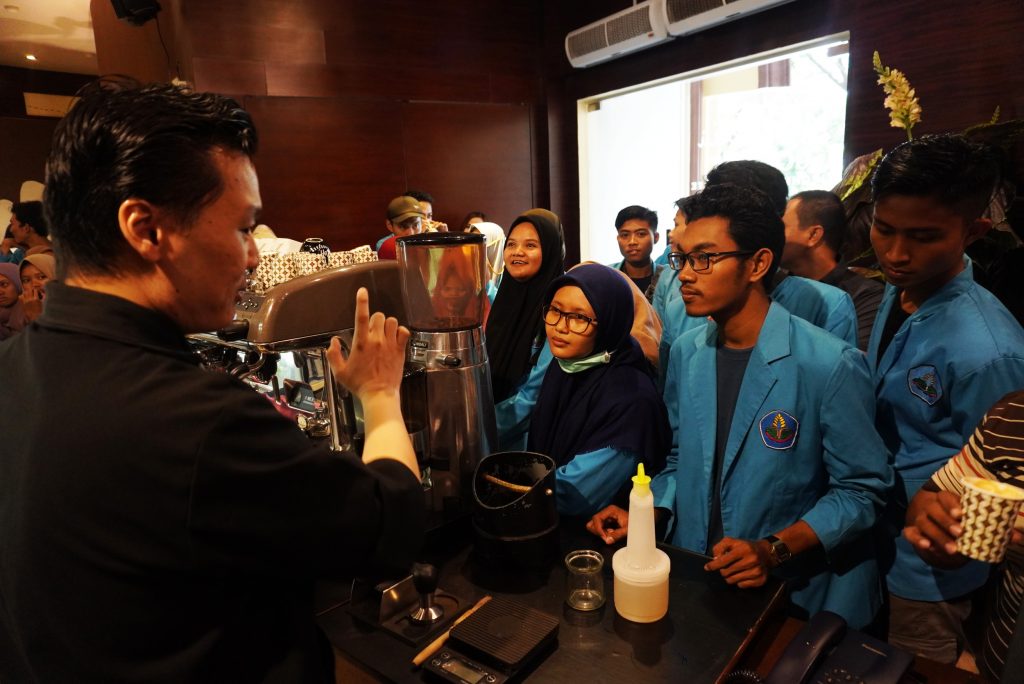 Politeknik Jember Representative, Fatoni, said that his party was very happy to witness firsthand the manufacture of food and beverages at OTTIMMO. He really hoped that the students could bring a lot of knowledge from the visit to Surabaya.
"This is our second visit and we are happy to be able to get knowledge about food and drinks, as well as managing culinary schools at OTTIMMO. Hopefully the students will get good knowledge and ideas from this visit, "Fatoni explained.
Meanwhile, OTTIMMO Director Zaldy Iskandar said that his party was always open to welcoming visits from other campuses. According to him, Polytechnic Jember is special because it schedules an annual visit to OTTIMMO. "We proudly welcome the visit of the Jember Polytechnic. Hopefully get a lot of input from this visit, "said Chef Zaldy.*