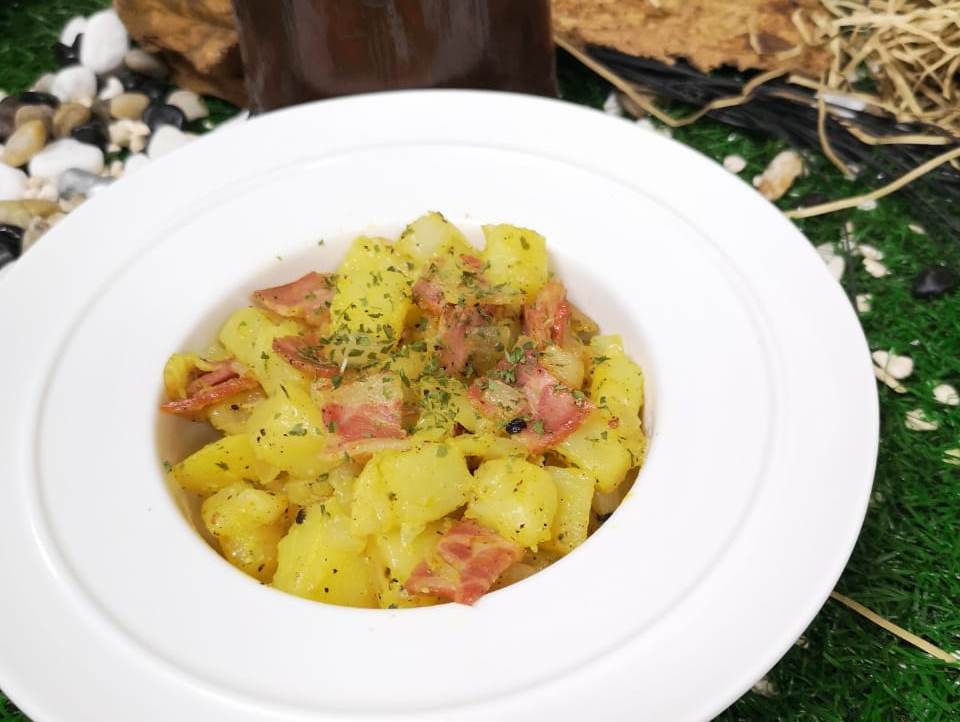 This is one of the famous potato side dish originating from southern germany. This dish is known in local language as "kartoffelsalat"
The northern germany also has a variation of this dish which is almost similar to american style potato salad.
The main difference between german and american style potato salad lies in the dressing, where in the german version the dressing is made from the bacon drippings and apple cider vinegar while the american version is largely mayonnaise based.
One of the interesting points of german potato salad is that im can be consumed either hot, warm, room temperature or even cold.
This dish is easy to made and also keep very well in the chiller. This dish is very versatile and usually paired with german staples such as bratwurst (pork sausages), wiener schnitzel(breaded pork), or roast chicken. The acidic nature of the potato salad goes very well with rich and fatty main courses.