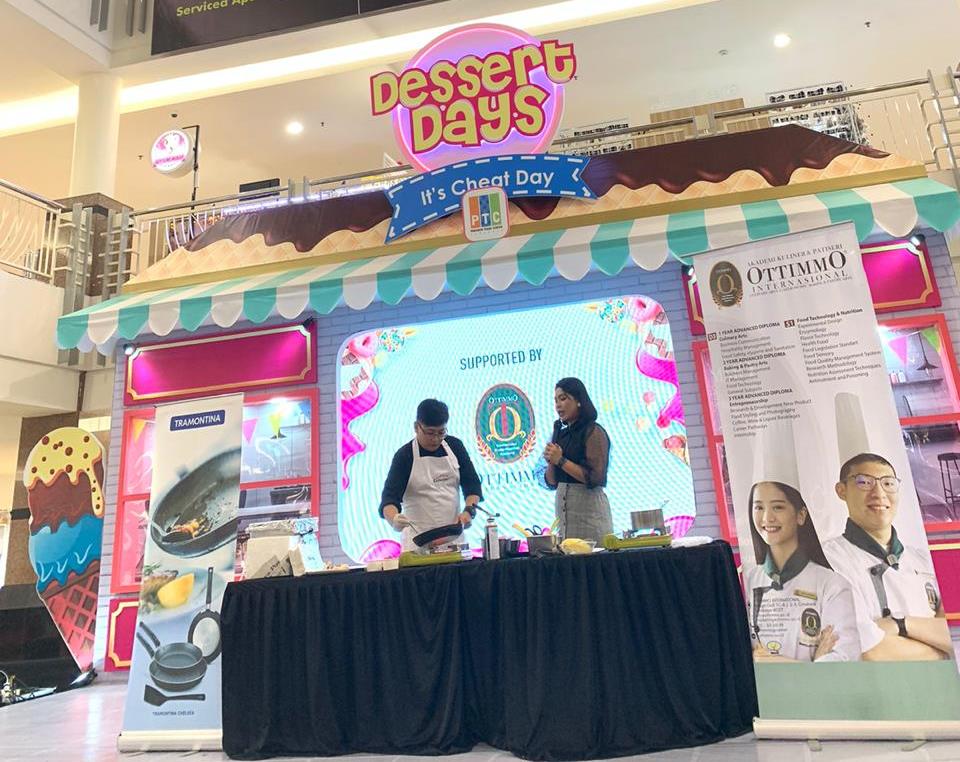 OTTIMMO — The OTTIMMO International Campus continues to strive to transmit knowledge in the culinary field. Finally, the campus in the Citraland area, West Surabaya, was involved in the Dessert Day "It's a Cheat Day" event that was held by the Pakuwon Trade Center (PTC) on 4 to 8 March 2020.
In the event OTTIMMO provided knowledge in the cooking demo format, which made a variety of desserts that were easy to apply. Dessert created in the demo is Steamed Ubee Pudding, Mochi cake, Poached Pineapple, Chocolate Fudge Cheesecake, and Tiramisu.
Those various kinds of dessert were created by chef Yohanna and chef Gilbert who are experienced in the OTTIMMO baking-pastry kitchen. "From the various desserts, the point is easy to make and of course the taste is suitable for Indonesian people. The most important thing can be applied at home," explained Chef Yohanna.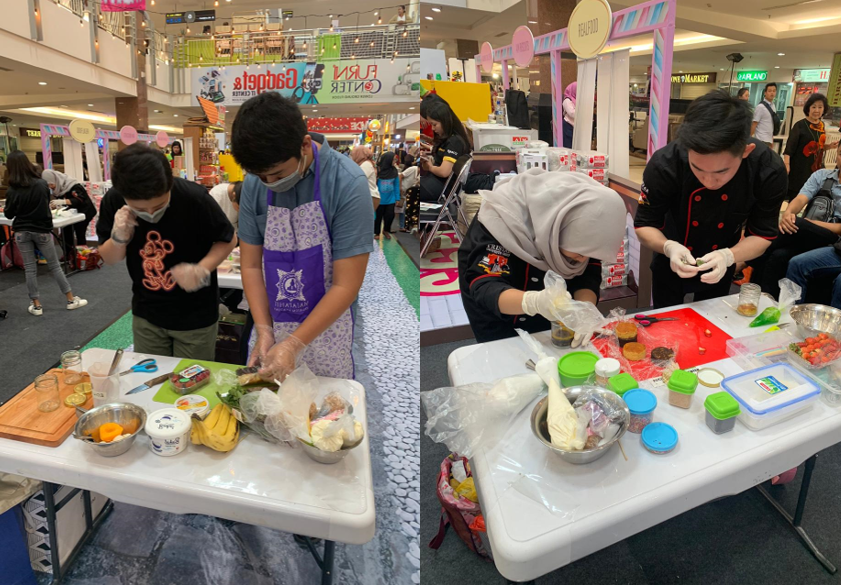 In addition to holding cooking demonstrations for four consecutive days, OTTIMMO also held a Dessert in Jar Competition at the end of the event. This competition is quite interesting because participants arrange various materials into two jars or containers, so that it becomes an interesting dessert. In total there were nine participants involved in this competition.
"Of the nine participants, three main champions and one favorite champion were taken," said Baresa Margi, Public Relations of OTTIMMO International. Dessert in Jar Competition was chosen, according to her, because it was in accordance with the theme of the event held by PTC and was also relatively easy because there was no need for the cooking process. *