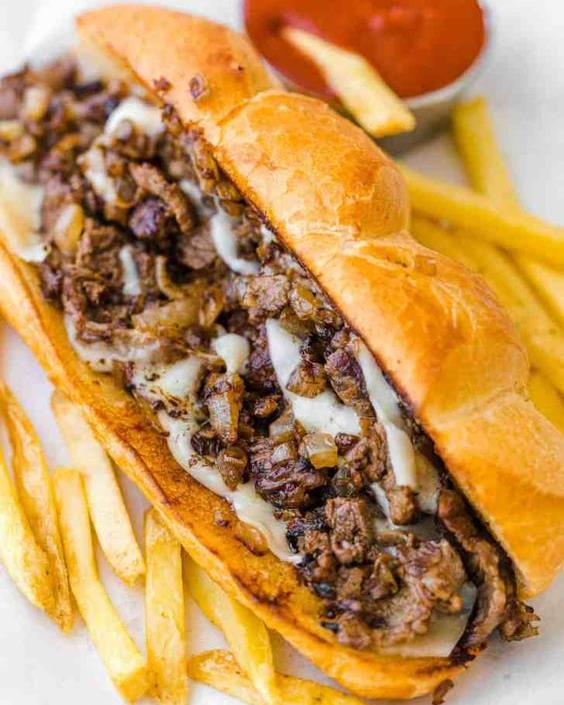 Philly Cheese Steak, or commonly known as cheese steak or cheese steak sandwich, is basically a sandwich made from thinly sliced pieces of grilled beef steak and melted cheese in a long hoagie roll. It is a popular street food and fast food among Americans. As the name implies it has strong roots in city of Philadelphia.
The cheese steak originally was invented by Pat Olivieri, a hotdog stand owner, which on one occasion decided to make a new sandwich consist of chopped beef and grilled onions. It is soon became very popular and the owner opened up his own restaurant, which still operates today known as "Pat's King of Steaks", that sells this cheese steak sandwich.
The cheese steak main features are the beef, the rolls and the cheese. Beef used are traditionally rib eye or top round. The rolls are traditionally long, soft and slightly salted. And the cheese used originally is American Cheese, Provolone, or Swiss Cheese.
Some variations of the cheese steaks are chicken cheese steak, pizza cheese steak (topped with marinara sauce, mozzarella cheese and finished in broiler) and vegan cheese steak (replaces beef with mushroom or seitan and soy-based cheese)