OTTIMMO—After the students were introduced to various types of coffee, the fifth semester students were introduced to wine through a 'Wine Tasting Workshop.' It was held on 11-12 October 2017 and the students gained significant knowledge on the drink created from fermentation.
The presented learning material was quite concise. It covers the types of wine, their origins, the process of wine tasting and how to serve it. The workshop was presented by the Masterchef of OTTIMMO International Zaldy Iskandar.
 According to Chef Zaldy, the wine has its own prestige among world class drinks. It is not merely a drink to enjoy, but it has a lot of philosophies to learn. The study on wine has been very detailed and extensive.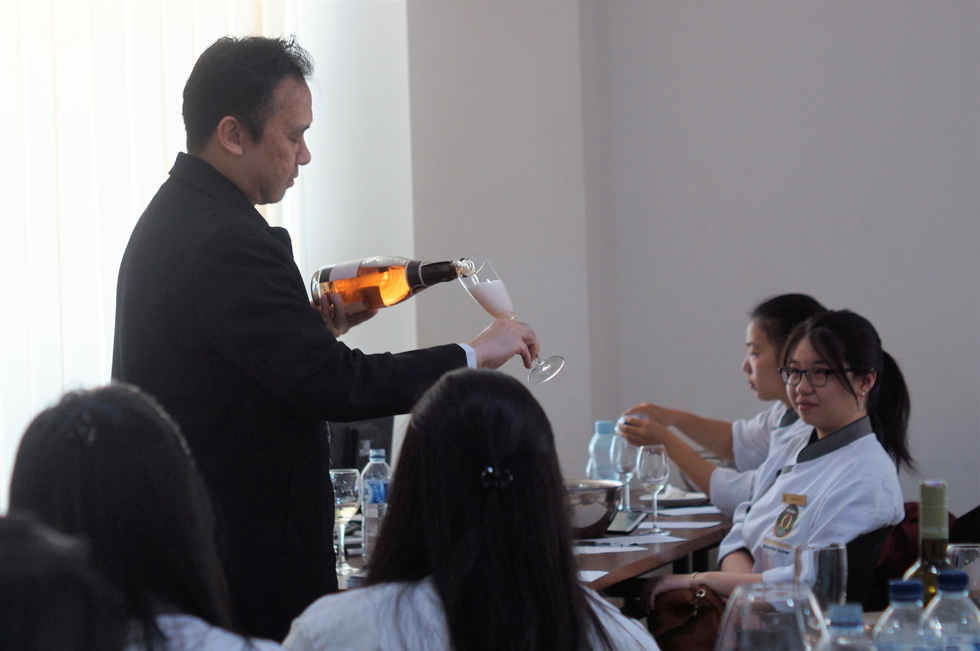 "Learning about wine could not be done in hours or days. There are so many things to know and learn. No wonder, it has its own study. It studies not only about the making process and the way to keep it, but also how to plant the grapes well," explained Chef Zaldy.
There is uniqueness on how we taste the wine. When we sniff the wine, everyone can detect different aromas. Some may smell wood, soil, smoke or other aromas. Chef Zaldy said that it is normal in wine tasting.
"Wine is produced from grapes and the taste depends on the soil where the grapes are grown. The vineyard location will give different aromas and each person will get their own aroma from the wine," he added.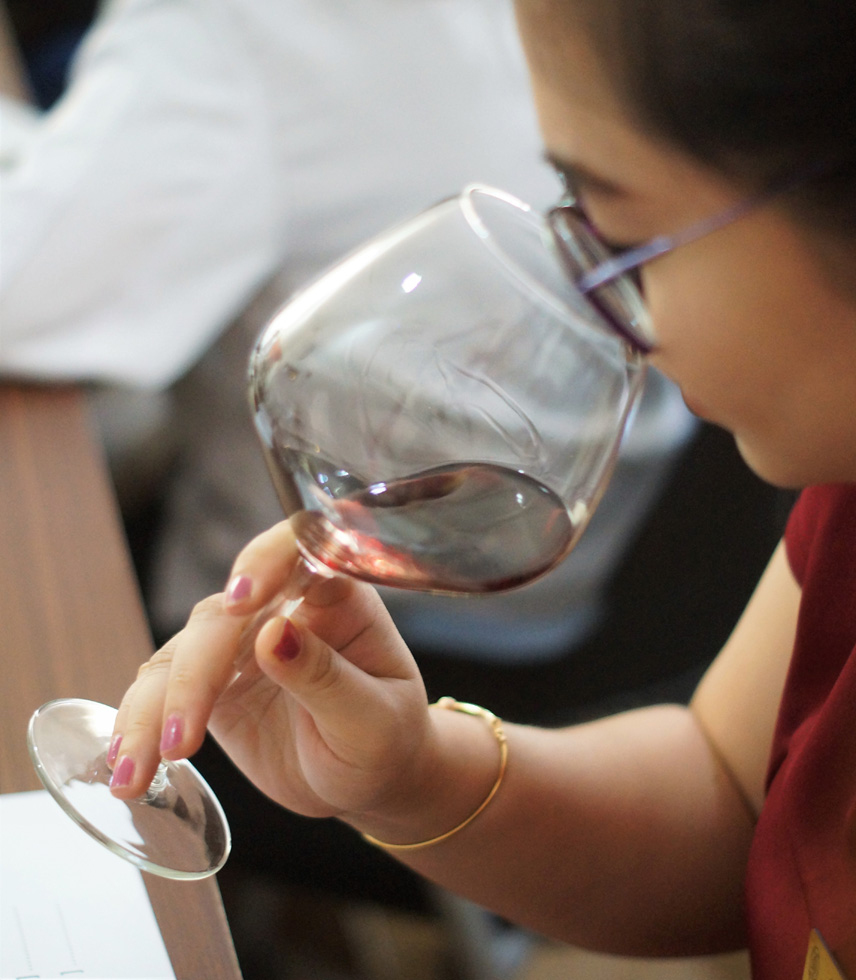 Bethari Gunawan, one of the students in the Wine Tasting Workshop said that she gained a lot of insights about wine. Even though the time was limited, she got the considerable knowledge.
"I just knew that the wine's aroma can be different based on who sniff it. I also know that wine has a vast scope to learn, not only a drink for special occasions," said Bethari.