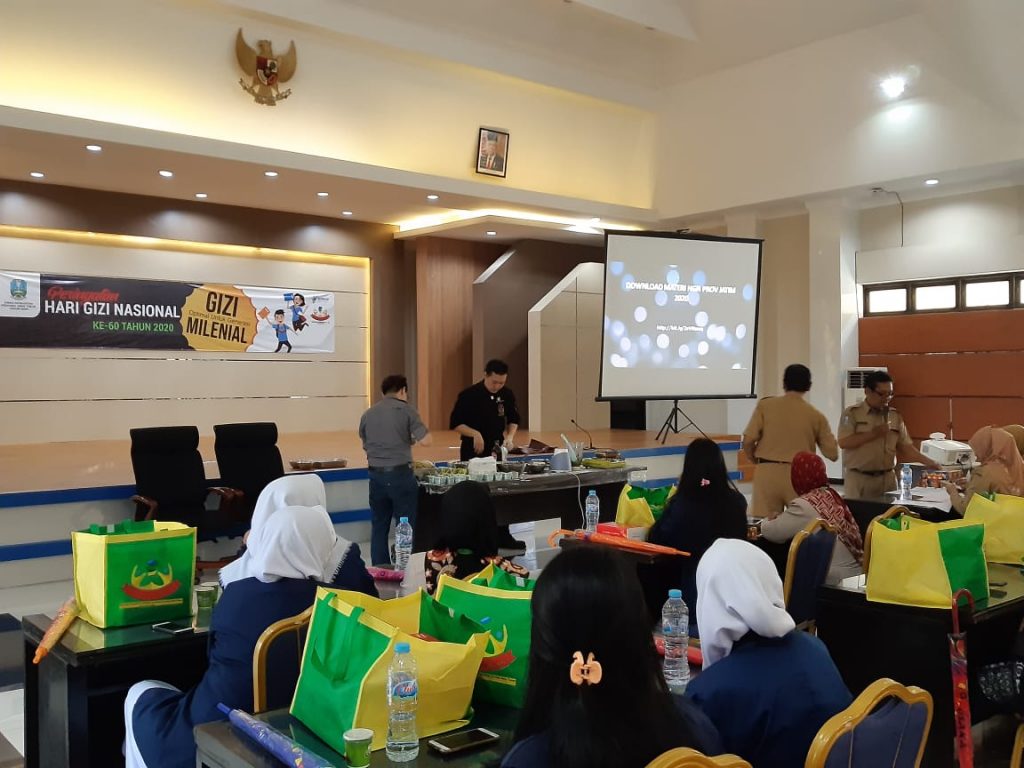 OTTIMMO – Many assume modern or contemporary foods contain ingredients that are not good for health. But in fact it is not the case, because even modern food can be created while still paying attention to the nutrition in it.
Pasta with Pesto Sauce for example. This Italian food does look like ordinary spaghetti noodles and green sauce. But let's make no mistake, because it also contains high nutritional value, such as walnuts, spinach, basil leaves, mixed with olive oil.
Pasta with Pesto Sauce is a food demonstration in a workshop commemorating National Nutrition Day by the East Java Provincial Health Office. This annual event was held on February 24, 2020 involving all health offices in East Java and students.
OTTIMMO International took part in the event by holding a cooking demo by Chef Ryan Jeremia Iskandar. "We chose Pasta with Pesto Sauce because this food is popular with millennials and is no stranger to Indonesia," said Chef Jerry.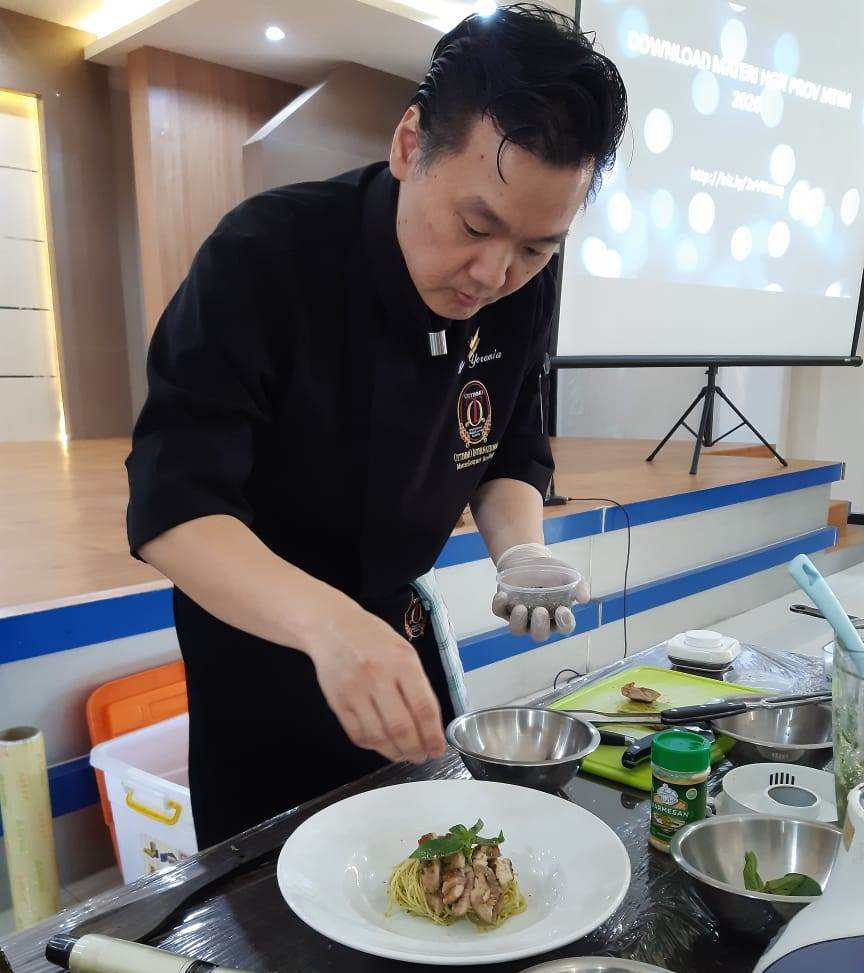 In addition, said Chef Ryan during a demonstration on the third floor of the East Java Health Office Building, "It also contains high nutritional value, including vitamins A, C and K found in spinach, essential eugenol oil in basil leaves, walnuts that contain fat Omega 3."
As a modern culinary academy, OTTIMMO does not only educate students to be able to cook. But furthermore, it also understands the nutrition contained in the food it cooks, in accordance with the demands of the modern culinary world.
And, as an educational institution, OTTIMMO also has the responsibility to provide information to the public about healthy food. Including healthy food for millennial generation that was demonstrated at an event at the East Java Health Service. (*)