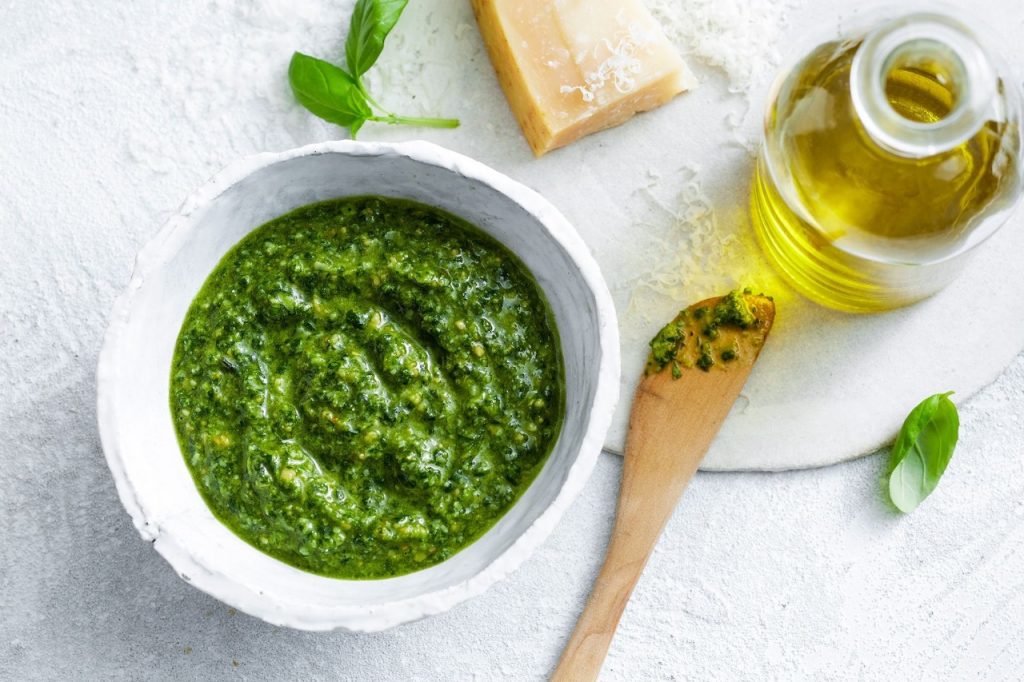 Pesto sauce is one of the famous Italian style sauce from the northern Italy. It is originally consists only Italian sweet basil, olive oil, pine nuts and Parmesan cheese blended together. This sauce is known in Italy as Pesto alla Genovese.
The name originally comes from the word "pesta" which means to pound or to crush as this sauce is prepared by grounding the ingredients to release the flavour of the sweet basil using mortar and pestle.
The pesto sauce has many variations throughout the country. In general the color expected is green while in some regions there are some red pesto as well where the main ingredients is red paprika or sun dried tomatoes.
The pesto sauce is well known to be used as pasta sauce. However, in the classic and modern culinary world it is also used as spread, dips, dressing and even sauce for steak, fish and poultry dishes.