Culinary business opportunities in Indonesia are plentiful and dependent on current trends as led by public opinion and popularity. Good fortune will surely follow if you find a niche and a good marketing strategy for your business concept. OTTIMMO Culinary Academy in Surabaya can provide you with all of your knowledge and professional guidance. The chefs at OTTIMMO will refine your culinary skills and your education to help you with this big business decision.
The evolution and innovation of new styles and techniques are what make the culinary industry so exciting. Indonesians love their spicy foods without a doubt and have no limit to the types of snacks that they eat at any time of day. The wonderful culture and diversity of people here allow for some of the best flavours and an abundance of choices for food. Let's review some popular types of food to consider for opening a business.
Banana Nugget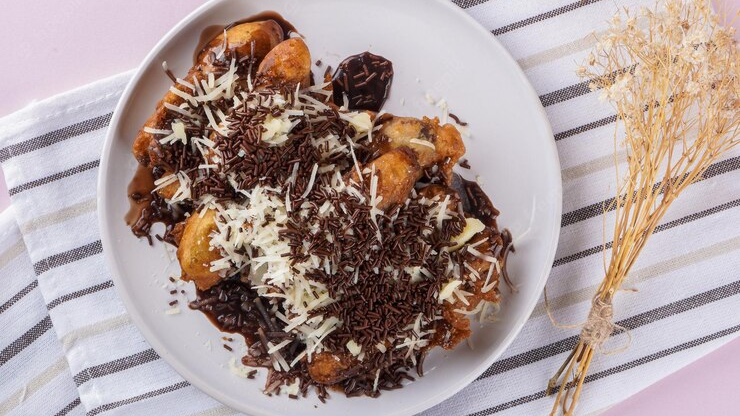 A new craze that's grabbing chefs' attention is the banana nugget business. Similar to Pisang Goreng, but prepared differently, these tasty treats are made with sweet bananas that get covered in flour and breadcrumbs, then fried until a little dry. Topped with a variety of flavours like chocolate, cheese, green tea, or Ovaltine among an assortment of others. The result is sweet, crunchy, with melted topping which is just perfect for dessert lovers.
Takoyaki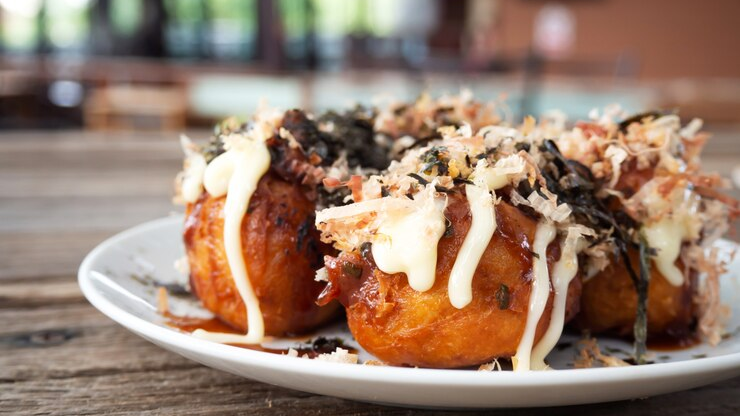 Takoyaki, originally from Japan, has been adopted by Indonesians and is presented with a twist. The traditional flavour is supposed to be stuffed with octopus, but here in Indonesia, the ingredient used is a different variety such as meatballs, sausage, chicken and cheese. These small snacks, approximately 3-5 cm, made from wheat flour, are fried in a pan with several semi-circle balls and flipped using chopsticks.
Martabak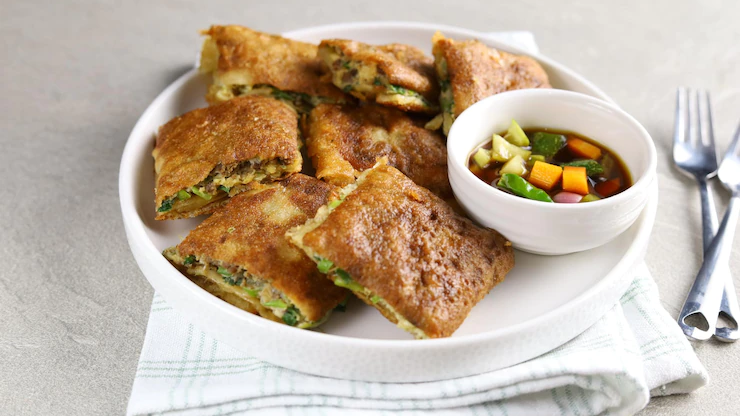 Martabak is a traditional Indonesian street food that comes sweet and savoury. The savoury one is made with a thinly stretched wheat dough that is overlaid and gathered onto an egg and minced meat filling. The filling consists of egg, shallot onions, coriander, and added meat minced chicken or beef. For the sweet one, it is made with a batter that is filled with butter, chocolate sprinkles, freshly grated cheese, a drizzle of condensed milk, and peanut and sesame seeds added on top.
Now that you have a few great ideas for the types of food to sell, let's review some business strategies on how to sell it. A new method for having your food available to a larger audience is having a takeout menu available on Grab or Gojek. From the comfort of their home, customers can order your delicious food.
How about using a food kiosk cart? That's a cheap and easy method to transport your food and to have it available for the public in a busy location. A food truck is a really convenient way of transporting your business anywhere, and it allows you to bring a wider variety of cooking methods and tools altogether. Don't forget to share your location on social media to let your customers know where you'll be.
You don't necessarily need a restaurant to supply food. Consider a hot trend on how to make a considerably good income by selling baby food. The examples used here are a sample of the wealth of food inspiration to create memorable meals for the culinary business opportunities available here in Indonesia. Become a foodpreneur through mentorship and teachings at OTTIMMO Culinary Academy in Surabaya. Learn how to create a business plan in order to secure funding. Choose your suppliers for fresh local produce. Get the government licensing, hire employees, advertise, and learn all of this invaluable knowledge as well as the hands-on kitchen skills with OTTIMMO. Discover more business ideas at OTTIMMO MasterGourmet Academy.