OTTIMMO—A good news for Ottimmo International Campus approaching their 5th birthday. Ottimmo has achieved "B" accreditation from Badan Akreditasi Nasional Perguruan Tinggi (BAN-PT) through SK no. 375/SK/BAN-PT/Akred//Dipl-III/III/2019.
The "B" accreditation for Culinary Study Program is valid through March 12th 2019 until March 12th 2024. Ottimmo International Academy Director, Zaldy Iskandar happily stated that "B" accreditation is a positive development for Ottimmo.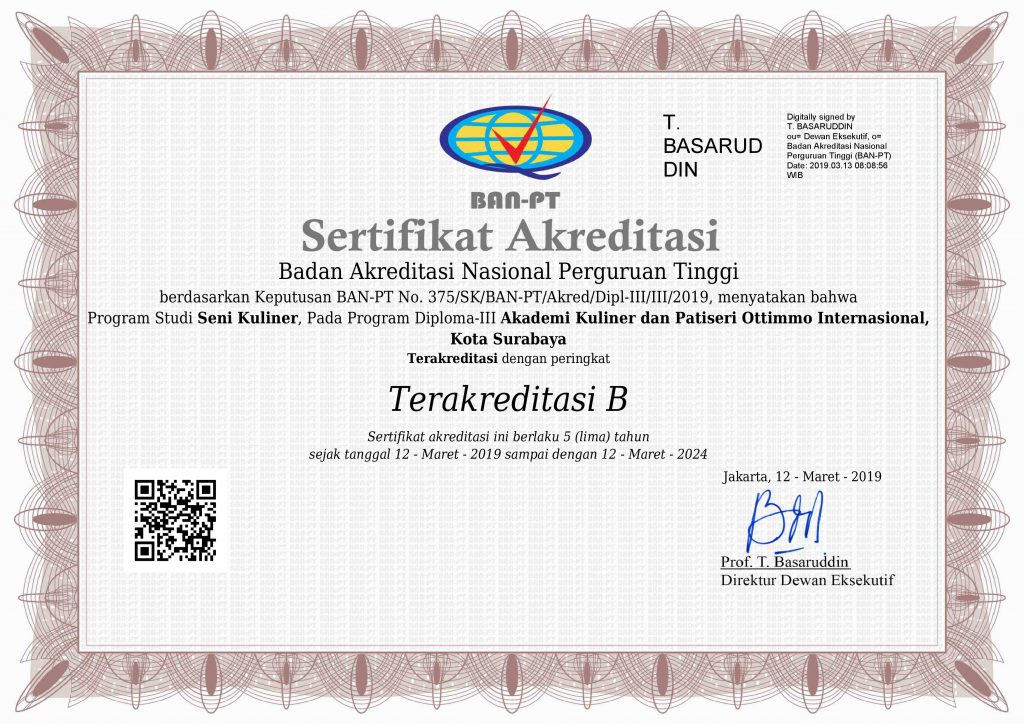 "This is Ottimmo's first accreditation after been established five years ago, and we got "B" accreditation as the result. This is a positive result and I am thankful to all staffs and students who always support the advance of Ottimmo," said Zaldy Iskandar.
The director who was graduated from chef school in USA and Swiss also add, Ottimmo will become more serious to develop their campus quality since Ottimmo International now become the only Culinary Academy in Indonesia with "B" accreditation.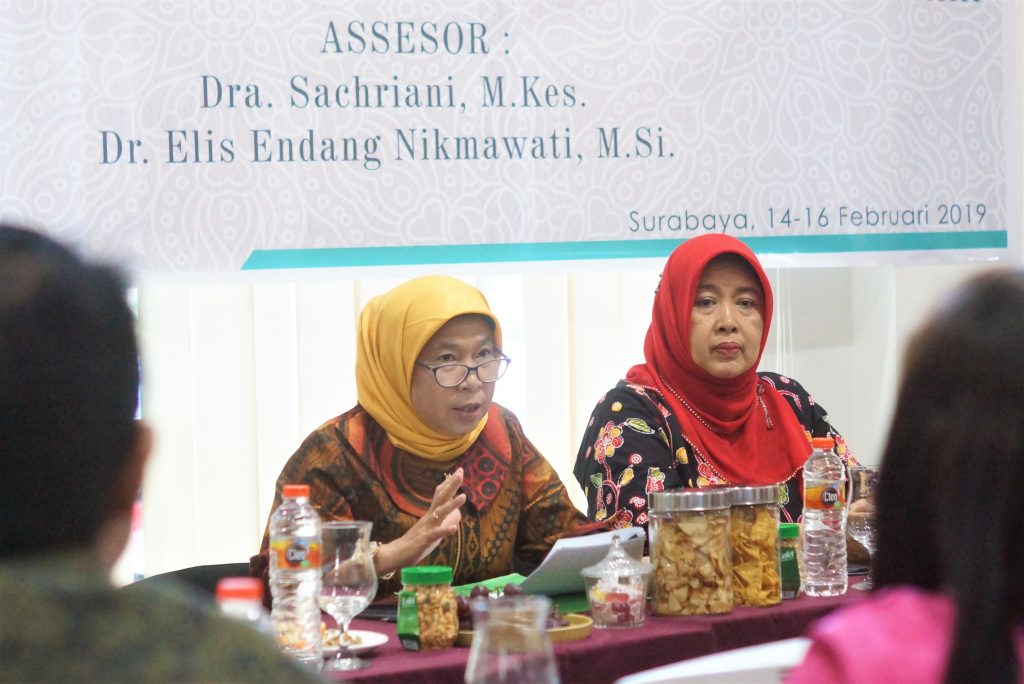 "Our target is obvious, we will strive to achieve "A" within next few years. Of course, it will need a lot of effort from the whole academy members. Ottimmo will never cease to develop and grow, in both lecturing and infrastructures," said Zaldy.
The accreditation process has been conducted at February 14th -15th 2019. BAN-PT sent two assessors, Dra. Sachriani, M.Kes. and Dr. Elis Endang Nikmawati, M.Si. in order to verify the factual program of Culinary Arts in Ottimmo Campus, Citraland-Surabaya. After hearing the explanation from Ottimmo International Academy Director and Head of Study Program, the assessors also checking Ottimmo's facilities and practical class process, in both Culinary Arts Kitchen and Baking and Pastry Arts Kitchen.(*)