OTTIMMO—The students of Verona class had been given new challenge for their second semester. They need to finish four projects within April 2019. These projects were being held for the first time this year. In the previous years, there were only two projects for first grade students.
Titled "Small Project", Ottimmo's first year student will divided into 4 groups. Each of them need to handle different project through lottery. The four small projects are Canapé Party, Buffet, Ala Carte and Fine Dining, which been held on April 2nd, 8th, 23rd and 25th 2019.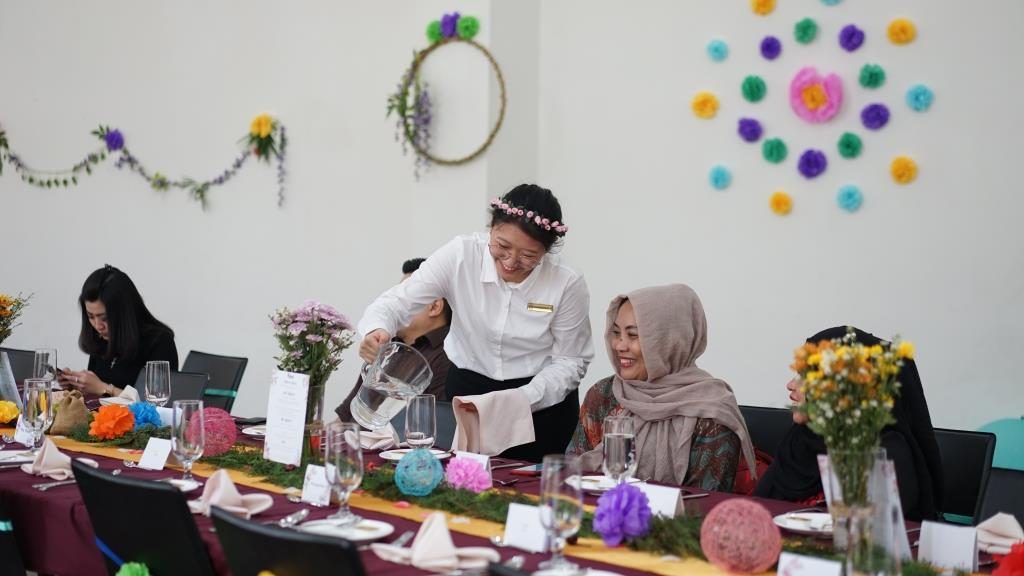 Each project gives different challenges. As Canapé Party as an example, it can said that this project is considered as the easiest among others, but it doesn't mean that the group which handling Canapé Party project can do it easily.
"In my opinion, there is nothing easy because it depends on our teamwork. We never done any project like this before. This project gave us many experience and knowledge about how to organize an event," said Dennis, the student who were chooses as Head Chef for Buffet Project.
As for example, Buffet Project might not require plate presentation as Fine Dining Project, but Buffet Project would need keen calculation in order to serve foods for 100 guests. They also need better awareness about the taste while cooking in large quantity.
Ottimmo International Academy Director, Chef Zaldy Iskandar said that in the previous years, there were only two kinds of project; Thanksgiving Luncheon and Easter Luncheon. After several years through many evaluations, the concept of these projects has been changed.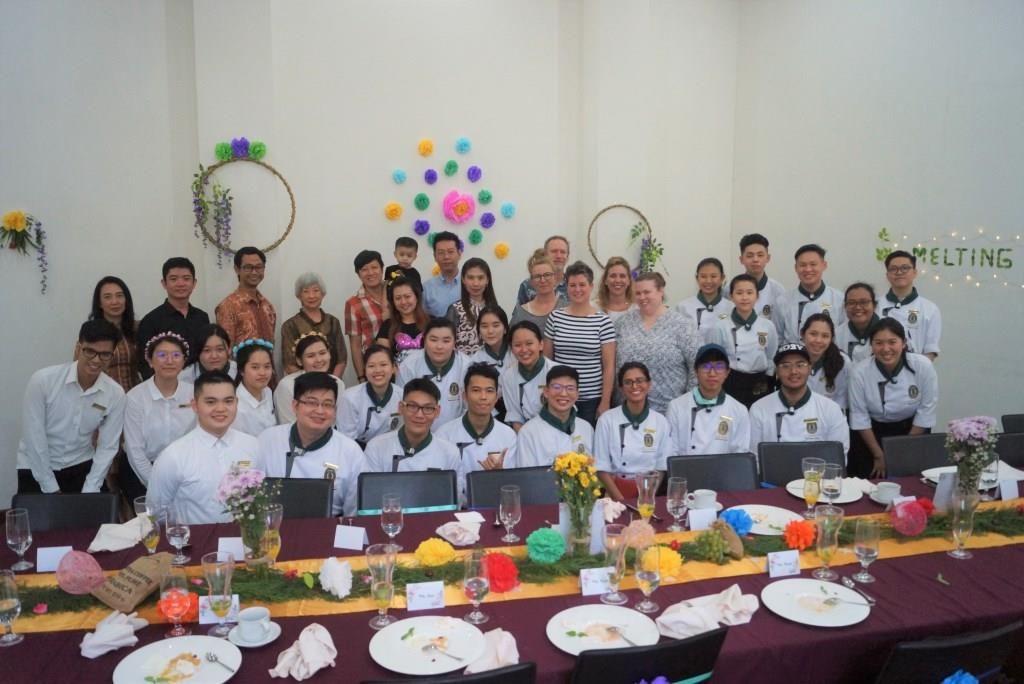 "In the previous years, Thanksgiving and Easter Luncheon Projects were being held every November and March. It had been evaluated as not so effective because the students were still at their first semester, hence they haven't equipped with adequate practical skills and experience," Zaldy explained.
Therefore, the concept for projects had been changed into four, which been held within a month. Zaldy hopes that in the future, students gain new experience and knowledge in culinary, especially in doing events.(*)