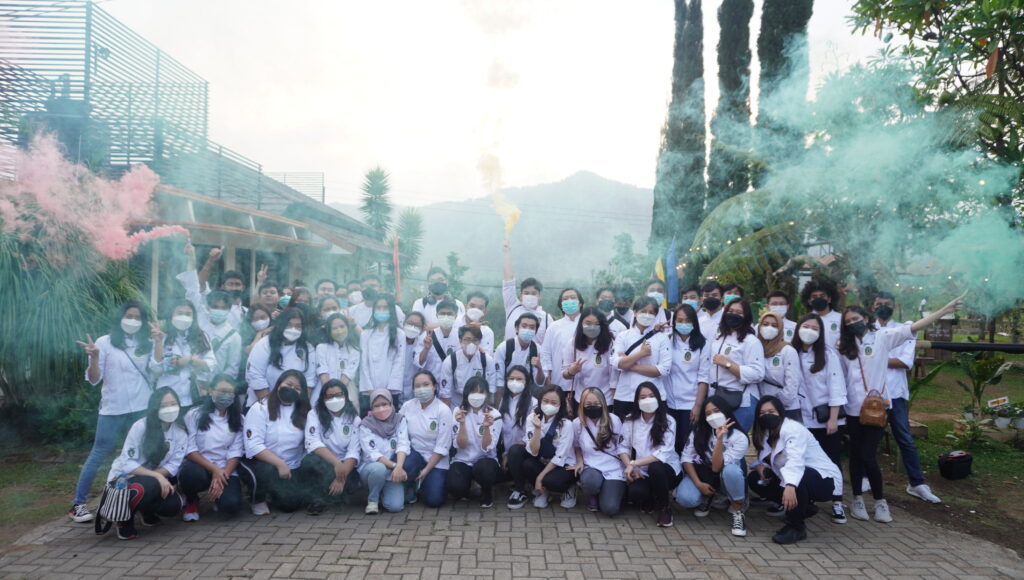 Third year students always get a beverage class, there is a coffee and wine class before they do the internship program.
On September 27th we started our drink class by giving material about coffee. Our students took us to a coffee plantation in Tutur village, Pasuruan, where they saw and learned about different types of coffee and how to process them from the plant, picking, peeling the coffee beans, selecting the best coffee beans and roasting.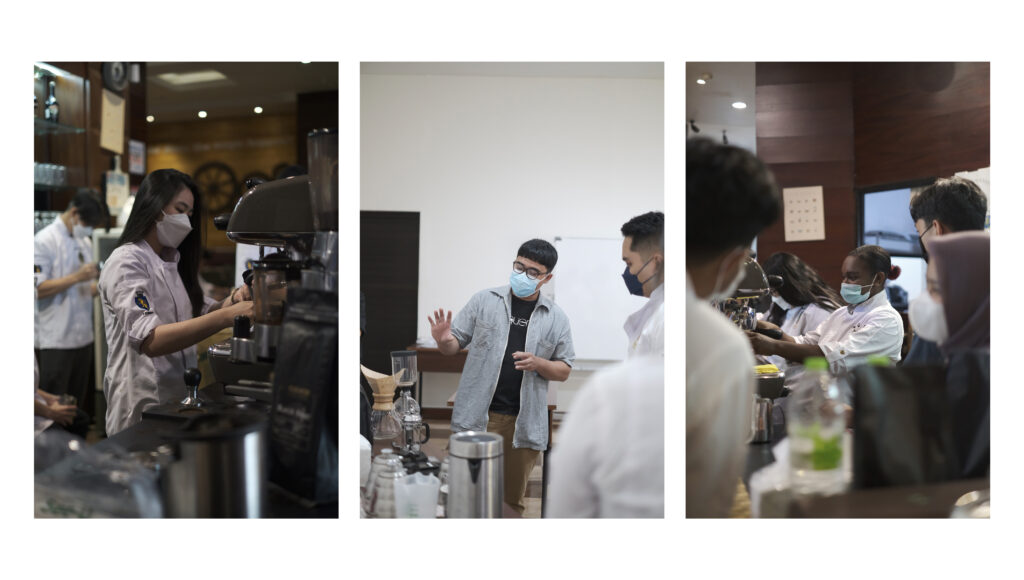 After that in the first week of October they took a coffee class material class, the material was brought by a professional institution, namely Cattura, in that class they learned about cupping, in that class they were taught how to observe the taste of coffee first when it entered the cup, then proceed to manual brewing, in this class they learned how to brew coffee manually, without using an espresso machine and so on but requires special filter paper. After that, it was continued with roasting practice, in this coffee roasting students were taught how to remove water from coffee, dry and develop coffee beans, reduce the weight of the coffee aroma, and after that there was a latte class, in this latte art class students were taught how to decorate coffee beautifully.
The coffee class ends with a competency test, with the aim of measuring the extent to which students understand the material that has been delivered for 3 weeks.