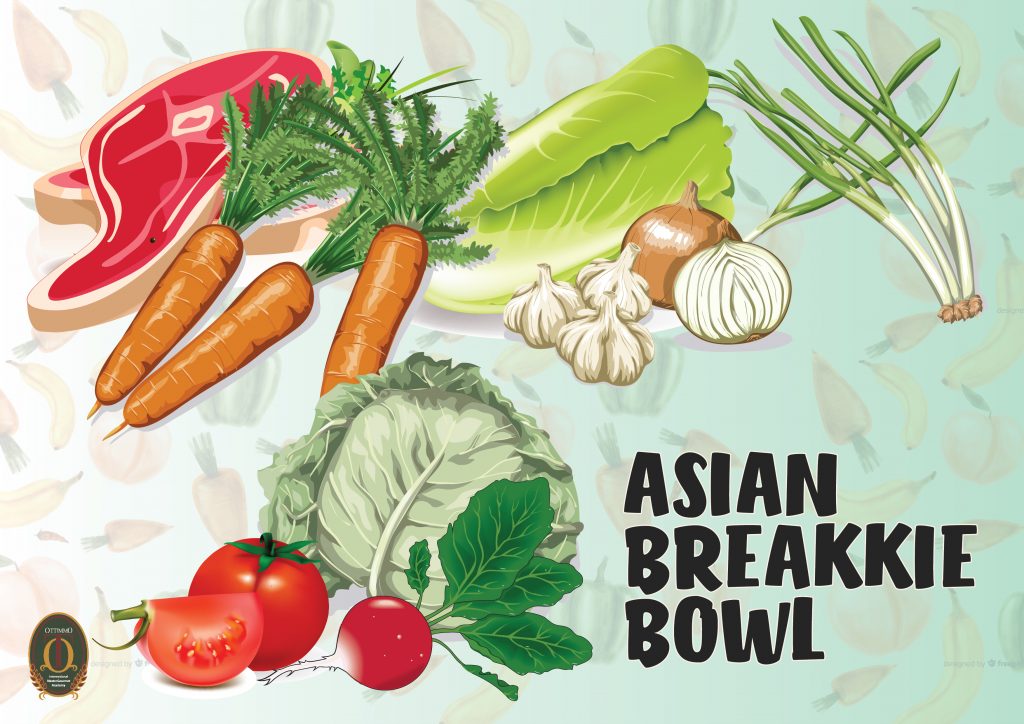 Breakfast is one of the most important meal of the day, but for some people it requires big effort to get up a bit earlier to prepare this meal. Actually making breakfast is really simple and if you are creative enough, you can actually make your own Healthy (or Not-so-healthy) breakfast bowl, or Brekkie bowl is what we like to call it. This is just a guidance on how to build your own Brekkie Bowl in Asian type. Even if you can not cook, you can always rely on ready to use sauce or seasoning mix to help you cook these dishes.
Asian Brekkie Bowl
Base/Carbohydrate: cooked rice (any kind of rice from leftover rice to Basmati Rice), noodles (rice vermicelli (bihun), egg noodle, glass noodles(suun), shirataki noodles), Pao Buns (bakpao/mantau), cauliflower rice (kembang kol cincang)
Vegetables: pickled veggies (from kimchi to preserved mustard green (sayur asin), leafy greens (bok choy, carrot, Chinese green (sawi hijau), radish, kale or whatever raw veggies you can find in your chiller. These veggies can be sautéed with garlic, soy and sesame oil or just roasted or steamed.
Protein : anything that is cooked or left over from takeout dinner, or anything raw that you can find in your freezer, meat, chicken, fish, or shrimp. Mushroom and eggs are a great substitute if you are vegan or low on budget. You can grill, sauté or even roast these protein. Just add simple seasoning like salt and pepper. Chicken and meat can be shredded or minced to speed up the cooking time.
Sauce/Toppings: simple sauce like teriyaki, yakiniku, sweet and sour or Asian style black pepper sauce is one of the popular sauce to go with these breakfast bowls. You can use basic sauce like oyster sauce, hoisin sauce or soy sauce to create your own sauce. Favorite toppings are sesame seed, cilantro, chives, scallion, fried shallot or shredded nori to name a few.