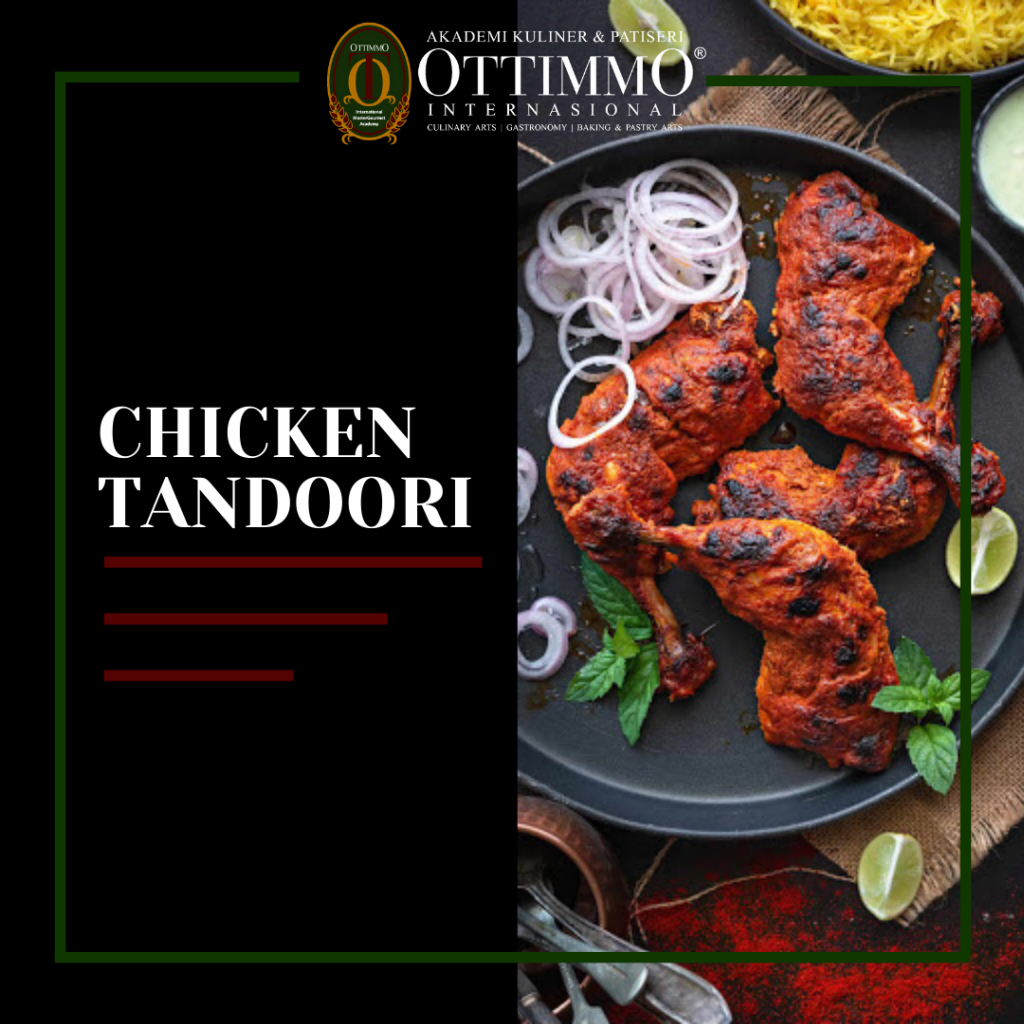 Tandoori Chicken
A quite popular dish out of Punjab Region in India. This dish basically is a chicken marinated with spices and roasted in a typical cylindrical oven called Tandoor.
This dish is considered as one of the healthy Indian dish since the marinade sauce is made from yoghurt and spice mix called Tandoori Masala which made from chili powder, garlic powder, ginger, turmeric, and onion powder which are very good for digestion and improving health properties.
For vegan option, there is a dish called Paneer Tikka which uses Paneer (Indian Style Cheese) and Tandoori Masala Spice Mix. Lobster, prawns and fish can be used instead of chicken. This dish is usually served with Basmati Rice or Chapati Bread.