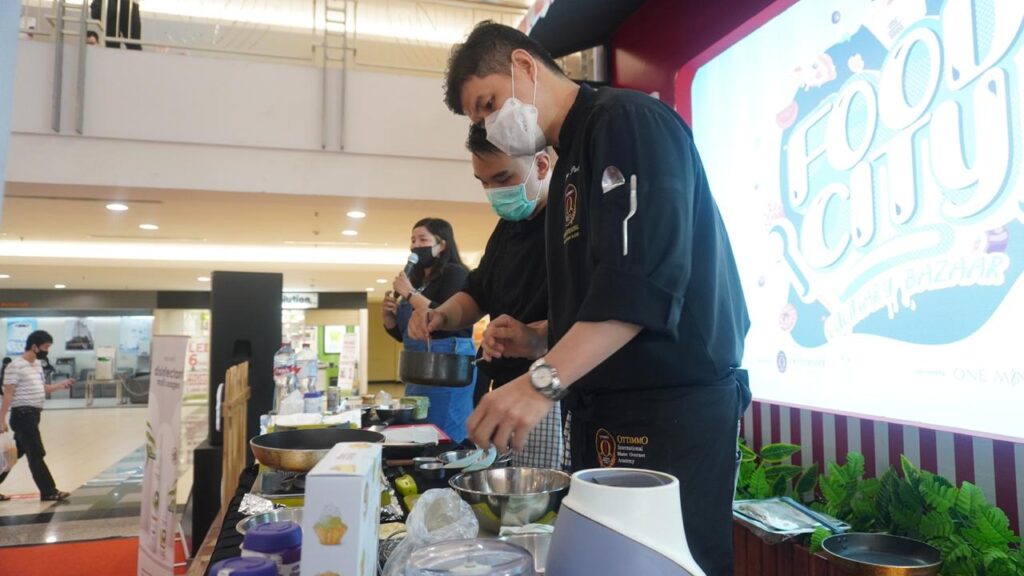 Many people change their lifestyle since the corona virus attacked the environment surround us. Some activity they did to avoid the virus, doing exercise regularly, and also managing a healthy food.
Collaboration with Pakuwon Trade Center Management, we Ottimmo join to fill the event they have held, named Food City. The purpose of Food City was held to providing educated public about the importance of consuming healthy food during this pandemic. This event was held for 2 weeks, November 19th to November 29th at the Pakuwon Trade Center Main Atrium.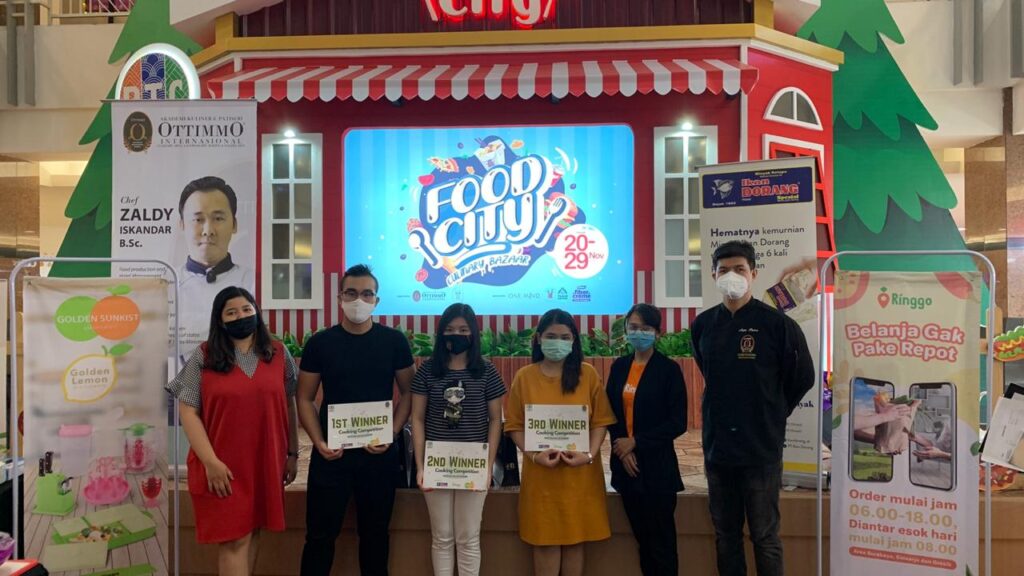 There are some perform we shown during this event, on November 21st demo cooking by chef Jerry, we make Danggo, the traditional food from Japan, but we try to recreated and combine with indonesian ingredients, the filling of the Danggo is tempeh. On November 22nd we held a talk show about nutrition and fiber by our lecture, on 28 we perform tutorial making healthy canapé, and the end of this event create signature salad bowl.
Indeed, the number of visitors was not as many as usual before the pandemic, but enthusiasm is still there. There were some sponsorship whom support of our perform Fibercream, Inofu, Tempe Hienak, Ikan Dorang, Ringgo and Golden Sunkist.