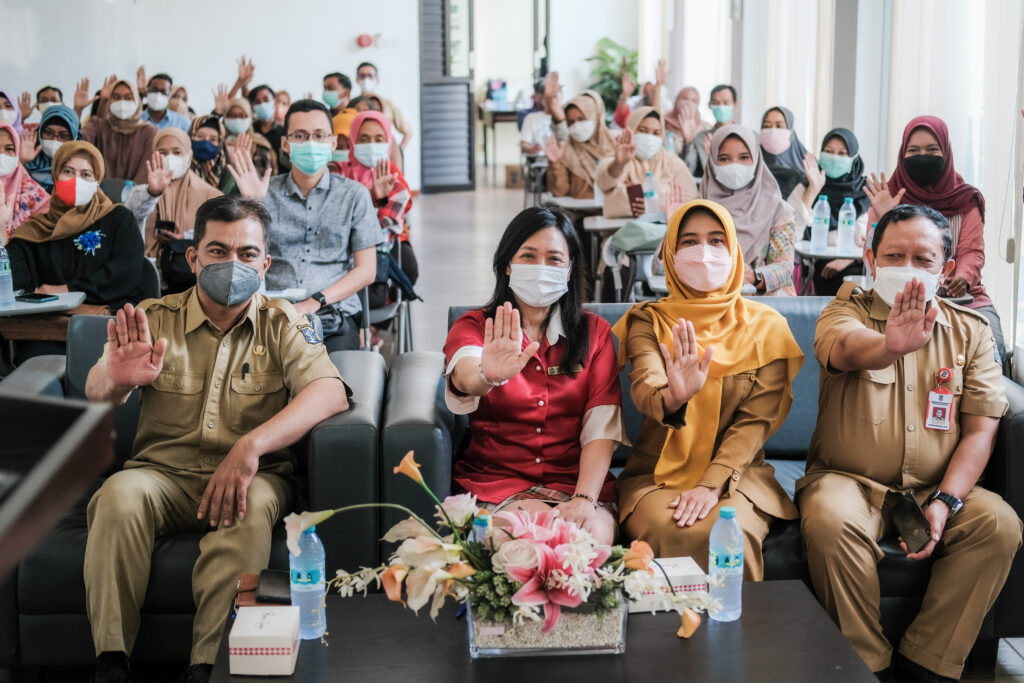 Independence day is a good opportunity for every people to celebrate and doing activity in every country. August is a mount  of Indonesia Independence Day, in that moment is a good opportunity for every Indonesian citizen to make activities that certainly entertain the public, starting from competitions, stages performance, and so on. However, on this great occasion, namely the 77th anniversary of the Republic of Indonesia, OTTIMMO International held a cooking class with the amazement of "Nusantara Dish" for TB survivors and families of TB patients in the city of Surabaya. Our background holding this activity is because we want to empower the abilities of the participants in the culinary field, after which it is hoped that the participants can build the economy creatively.
On the other hand, we are also inspired by the tag line of Indonesia's 77th Anniversary this year, which reads Recover Faster Rise Stronger, we sincerely hope that through our role as universities in the culinary field, we can bring the economy of residents affected by TB disease into a better state. rise and recover through the cooking and baking training that we have given to 48 participants on 22 August 2022.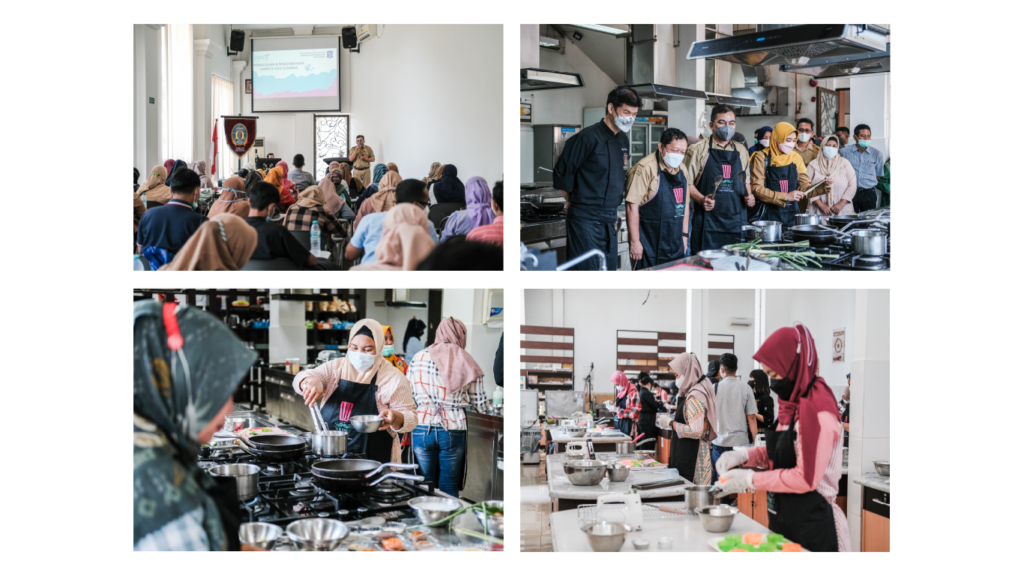 We deliberately gave the title Nusantara Dish for this activity because we wanted to introduce how to make Indonesian dishes with a more attractive appearance and high selling value. As for what we taught at this activity, they were making Nasi Bogana for participants who took culinary classes and making Pina Colada Steamed Cakes for participants who took baking pastry classes. In this activity we involved the Surabaya City Health Office, the Surabaya City Cooperative and UMKM Service, and the REKAT patient organization. The important guest in the event was the Special Staff for Law, Politics and Government of the City of Surabaya, namely Mr. M Afghani Wardhana. He as the representative of the Mayor who was unable to attend the event. Through his short speech, the Mayor appreciated and supported the contribution of OTTIMMO International as an educational institution that was actively involved in eliminating TB in Surabaya.