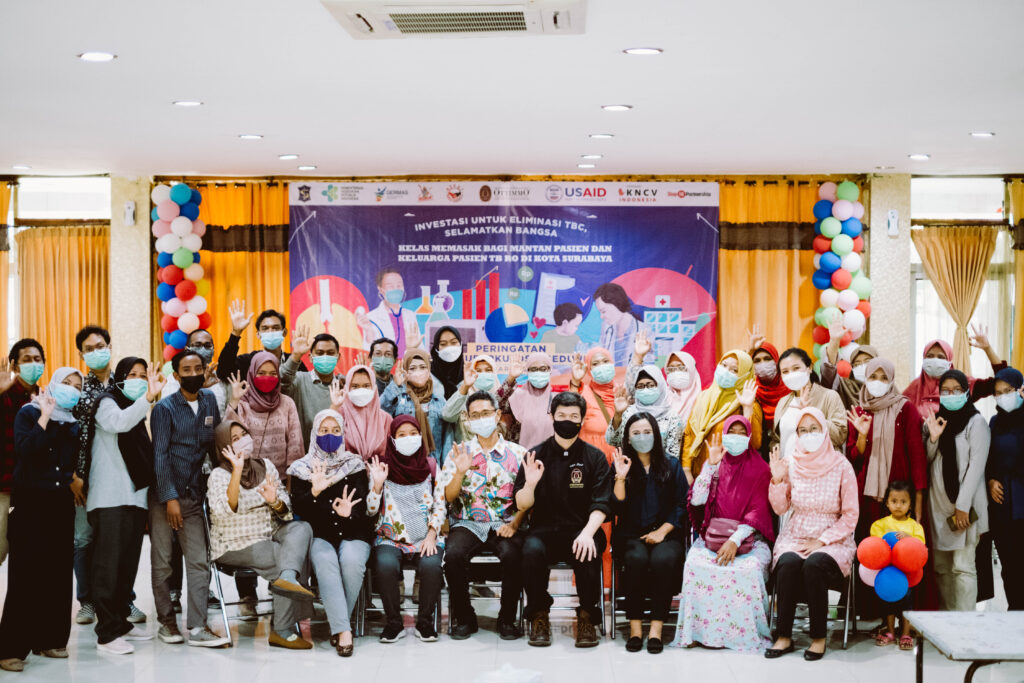 March 24 is World Tuberculosis Day. In commemoration of Tuberculosis Day, International OTTIMMO together with the Surabaya City Health Office, and the Surabaya City Tuberculosis Eradication Acceleration Team (YKNCVI and REKAT) took the initiative to make something that can train cooking skills for TB survivors or families of TB sufferers, through a cooking workshop. The purpose of this event is to equip participants how to make healthy food that can have a selling value as a culinary business. Because based on available data, many TB sufferers themselves have been laid off, so inevitably they have to make independent efforts to continue their daily needs.
The target participants in this activity are survivors and their families from TB sufferers. The method of activity is hands-on training, participants will practice directly making healthy dishes according to the guidelines from chef OTTIMMO International. During the hands-on practice, participants can discuss directly with the chef lecturer. The dish that is practiced is making "Healthy Food Rice Bowls", the ingredients used for this cooking practice are fresh and quality ingredients, and are easy to obtain, so that if the participants want to do a recook later, they will not encounter any difficulties. The participants who took part in this activity were 30 people (TB survivors and families of TB sufferers).
Basically, this activity is a form of our commitment in accelerating the eradication of TB in the city of Surabaya.
The response from the participants and even colleagues involved in this activity was very good, and we have planned to open a second batch of cooking classes, because the enthusiasm of the participants from this program is quite good.