CAMPUS
Ottimmo International Mastergourmet Academy is located at the heart of Citraland, the most developed area of West Surabaya and surrounded by 7 international school. The campus itself is 1600 sqm with a projected development of 4000 sqm in the future complete with specialty kitchen areas and BBQ pit.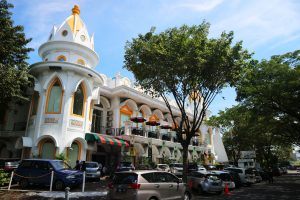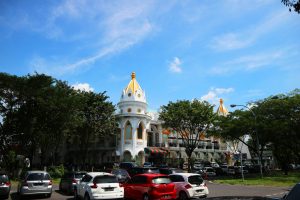 CULINARY ART GASTRONOMY KITCHEN
At Ottimmo, we take great care of where you cook as much as how you cook. This is why we will make sure that student have all access to our world-class and professional facilities, which includes hot and cold kitchen, spice storage room, Smart-Oven.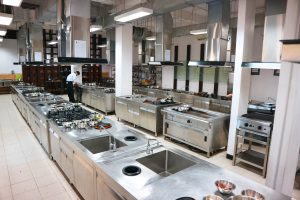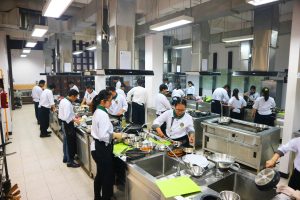 We provide state-of-the-art kitchen facilities equipped with latest technology. Our kitchen are equipped with certified security system and stocked with the finest ingredients from around the world and equipped with the most modern food and beverage industry tested utensils and equipment.
BAKING AND PASTRY KITCHEN
Our Baking and Pastry kitchen area is about 250 sqm, divide into 2 sections of cold area and hot area with the latest equipment and utensils (such a heavy duty mixer, ice cream maker, Dought Sheeter, etc). The cold area is fully equipped with 23 Italian marble topped pastry table/station.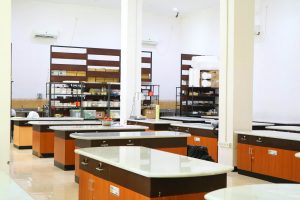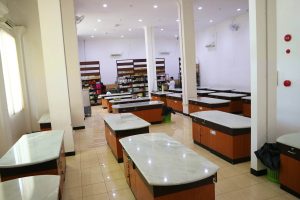 The hot area is also equipped with 30 free range standing convection ovens imported directly from Italy to ensure that every student have all the flexibility and control over the productions.
LIBRARY
We provide students with comfortable study resources to make the most of their time at campus. Take advantage of our collections of books, interactive text reference service, writing and research paper, and other extensive collection of local cuisine books and resources.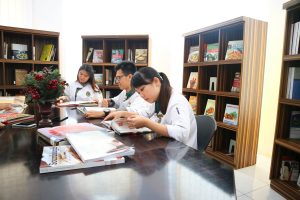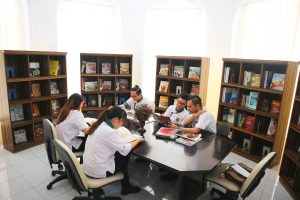 Ottimmo Library services include: finger print access, students access free Wi-Fi, desktop computer, group study conference table, individual research consultation with Ottimmo's lecturer, and small workshop arrangement.
LE GALLERIA GOURMET
"Le Galleria Gourmet" Kitchen and Chocolate will serve the best variety of regional and international gourmet cuisine. We aimed to provide the place as a student first hand internship program place. Le Galleria gourmet will also showcasing our best Indonesian chocolate and coffee.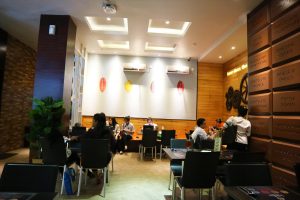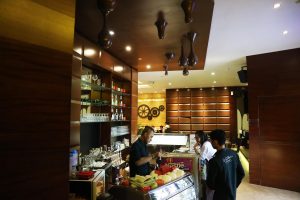 Our bar also will serve as a ground for students beverages training, which include knowledge of wine, beer, liquor, coffee and tea.